PRINT / SAVE PDF
SELECT PDF AS YOUR PRINTER TO SAVE AS PDF
Very Comfortable Live Aboard Houseboat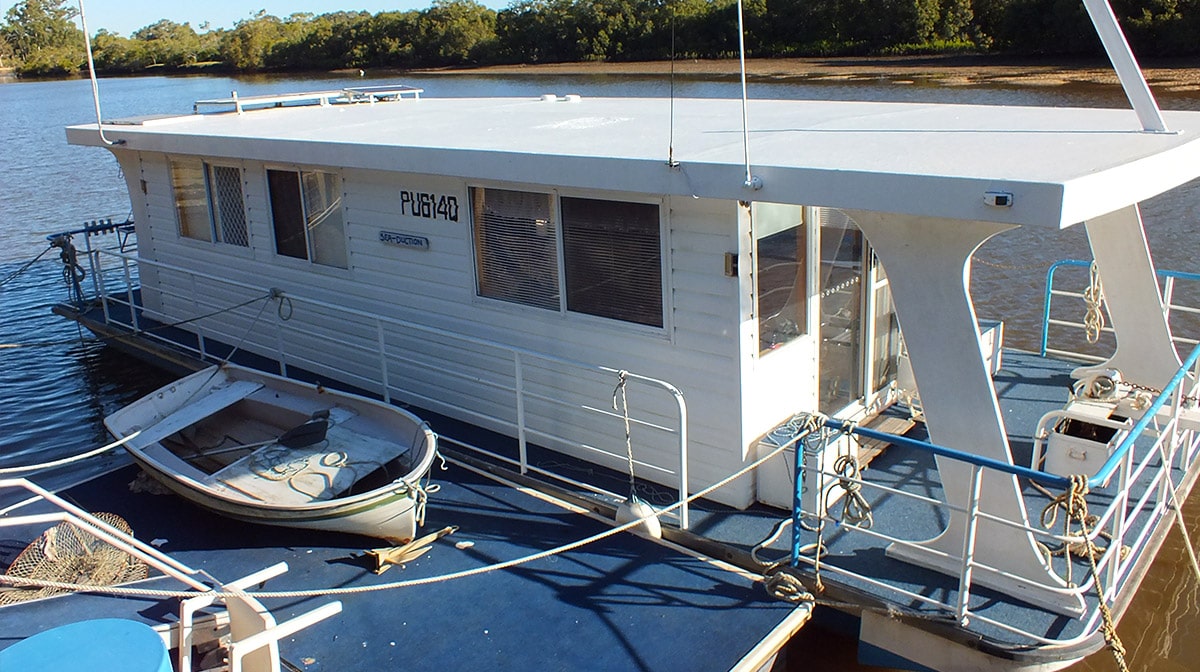 PRICE:

70,000 AUD

ASSET ID:

3270842

LOCATION:

Australia - QLD
LOCATION DETAILS
Queensland
PREFERRED TRADE
Cash or Trade
KEY FEATURES
Very comfortable live aboard
4o' cat steel hull
60hp Evinrude motor
Sleeps 6
fridge and separate freezer
Gas hot water and hot plate/grill
Large shower and eco toilet
Fresh water 500 litres
Heaps of storage
Fully self contained
solar panels charging 2 x 220a AGM house batteries and engine start battery
Sheltered front and rear decks with shade awning at rear
DESCRIPTION
This home away from home seeks a new owner.
With many features, too many to mention them all, you and your family will enjoy entertaining on this Houseboat.
4o' cat hull steel. Plywood and glass house. Just off the slip
60hp Evinrude etech motor recently serviced.
Sleeps six, fridge and separate freezer. Gas hot water and hot plate/grill. Large shower and eco toilet. (Electra san)
Fully self contained with solar panels charging 2 x 220a AGM house batteries and engine start battery. Replaced 3 months ago. Sheltered front and rear decks with shade awning at rear.
Very comfortable live aboard.
Fuel about 90 litres
Fresh water 500 litres.
Heaps of storage.
The owner will consider all trades.
Agent
Richard George - Ph: 0414 737 339
Contact Agent
Large Commercial Office Suite 3km From Sydney Airport